Information about worship at Mingus View Presbyterian Church on
Sunday, May 20, 2018, 10:00 a.m.
The Day of Pentecost
"I will sing to the LORD as long as I live; I will sing praise to my God
while I have being."
Psalm 104:33
All are invited to worship at Mingus View Presbyterian Church on Sunday, May 20th, the Day of Pentecost. Pentecost is celebrated fifty days after Easter and the day commemorates God's gift of the Holy Spirit upon the Apostles and the other followers. This day is often considered to be the "Birthday" of the Christian church. Pastor Lois Hildenbrand's sermon topic is "The Power of Pentecost" (Acts 2:1 – 21). The choir will sing "See How Great a Flames Aspires" by Charles Wesley, arranged by Young.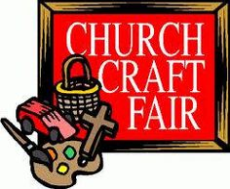 2018 Mingus View Presbyterian Church Annual Craft Fair
November 16

. 2018 (

9:00 am – 3:00 pm

)
November 17, 2018

(

9:00 am – 2:00 pm

)
Space fee is $25.00 per space/Electricity is an additional $5.00 per application not space.
Questions please contact: Edward Vanlue – Committee Chair (928) 350 – 9225
GET YOUR SPACE QUICK – They FILL UP FASSSTTT!