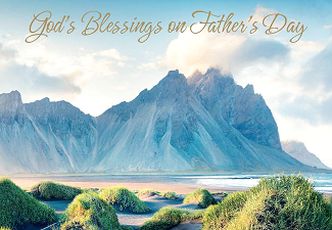 Mingus View Presbyterian Church. . .
. . . a fellowship of believers proclaiming the Gospel of Jesus Christ through worship, nurture, and striving to exhibit the Kingdom of God to our community and the world.
Sunday, June 16, 2019, 10:00 a.m.
Trinity Sunday
"When I look at your heavens, the work of your fingers, the moon and the stars that you have established; what are human beings that you are mindful of them, mortals that you care for them?" Psalm 8:3-4
Happy Father's Day! All are invited to worship at Mingus View Presbyterian Church on Sunday, June 16th. Pastor Lois Hildenbrand's sermon is entitled "Wisdom: Companion." (Proverbs 8:1 – 4, 27 – 31). There will be Special Music from a Barbershop Quartet. Hymns for the day include "We Bow Down", "Holy, Holy", "Immortal, Invisible, God Only Wise" and "Come, Great God of All the Ages".