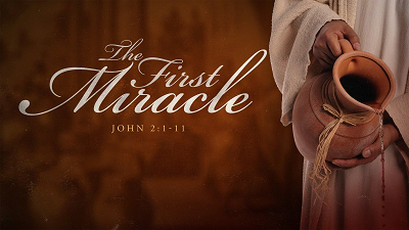 Mingus View Presbyterian Church. . .
. . . a fellowship of believers proclaiming the Gospel of Jesus Christ through worship, nurture, and striving to exhibit the Kingdom of God to our community and the world.
Sunday, January 20, 2019, 10:00 a.m.
2nd Sunday in Ordinary Time
"Your steadfast love, O LORD, extends to the heavens, your faithfulness to the clouds. How precious is your steadfast love, O God! All people may take refuge in the shadow of your wings." Psalm 36:5,7
All are invited to worship at Mingus View Presbyterian Church on Sunday, January 20th. Pastor Lois Hildenbrand's sermon is entitled "Wine Sign" (John 2:1-11). The Choir will sing a medley of "Jesus, Name Above All Names" and "Beautiful Savior" arranged by Tom Fettke. Hymns for the day include "Fill My Cup, Lord", "Earth and All Stars", "O Splendor of God's Glory Bright", and "Love Divine, All Loves Excelling".
"The Gift of the Nutcracker"
A Study for Advent Season
The Nutcracker was first performed in 1892 and quickly became a holiday tradition. Our study for Advent takes a look at this Christmas classic in a new way – through the lens of faith. The author, the Rev. Matt Rawle, uses the iconic tale to help us understand God's greatest gift of the Christ child and of the kingdom Christ came to build. Rev. Rawle, a pastor in the United Methodist Church, is considered the current "go-to" authority writing about the intersection of Christ and pop culture.
The Nutcracker study will begin on Wednesday, November 28th, at 10:00 a.m. at the church. Study books are available. Please see Susan Goe if you would like to have one.