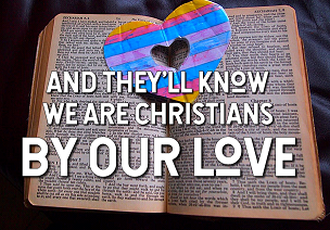 Mingus View Presbyterian Church. . .
. . . a fellowship of believers proclaiming the Gospel of Jesus Christ through worship, nurture, and striving to exhibit the Kingdom of God to our community and the world.
Sunday, May 19, 2019, 10:00 a.m.
5th Sunday of Easter
"What the world needs most is openness: Open hearts, open doors, open eyes, open minds, open ears, open souls." Robert Muller
Christ is Risen! Christ is Risen Indeed! All are invited to worship at Mingus View Presbyterian Church on Sunday, May 19th. Guest Pastor Jane Cheek's sermon is entitled ". . . even the Gentiles . . ." ( Acts 10: 44 – 48). Choir member Sue Von Hagel will sing "The Sower" by Sister Miriam Therese Winter. Hymns for the day include "God is Here!", "Jesus, Thou Joy of Loving Hearts", and "We are One in the Spirit".